Yes, I'm finally putting up pictures! Hooray!

There are still a few little finishing touches I'd like to put on it, but for now I think this is as close as it gets! :)

So here it is-the girly room!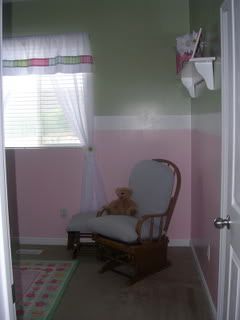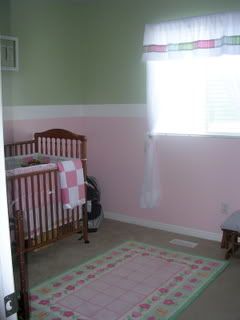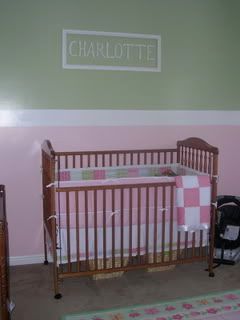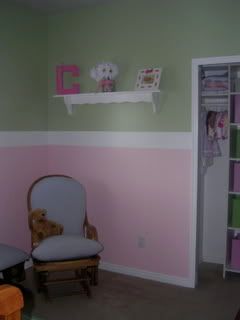 And while I'm posting pics, a couple of the absolutely beautiful things that were given to me at my shower last weekend. (I have the sweetest friends ever!) I'm so impressed with these ladies!! I'll post some pics of the shower and us making fools of ourselves hopefully tomorrow (woo-hoo! Watch for those! lol), but thought I'd snap these two shots since I had pulled these out to show my sister and a friend who were here today.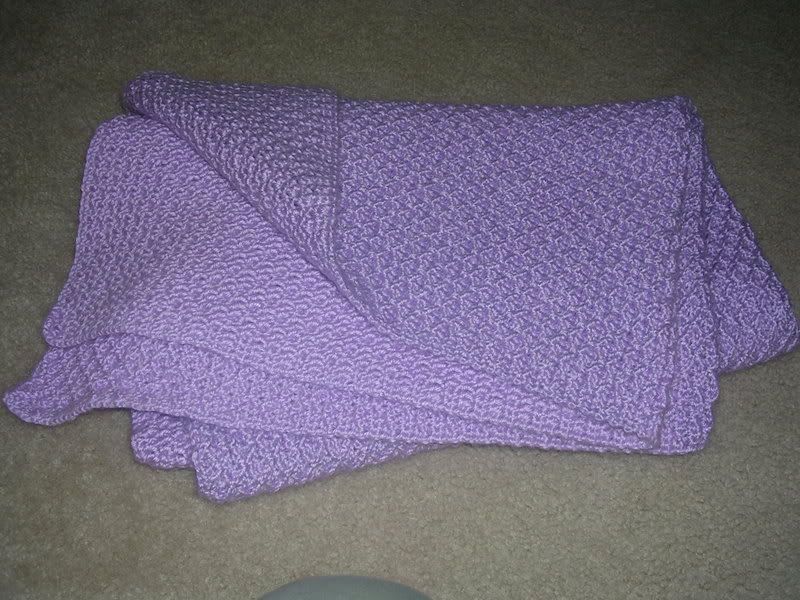 Are you not just ridiculously impressed?! So cute! Thanks again girls!

There you have it-we are appropriately girlified! lol My older girls are just loving it-everyone who stops by just has to go see Charlotte's room. (so weird to refer to her with a name!) And don't worry, the displaced boys that moved downstairs got a room done up just for them-I'll post some pics of that hopefully tomorrow too.