Though there is a mass obsession here lately with all things pink, I was unloading the camera today and realized just how very entertaining life with little boys really is. So for those who complain that I never post enough pictures, here is a very quick glimpse into a few of my favorite moments over the past couple of weeks. I should have just photojournaled yesterday. You know you have young children-and where they are-when you can follow a trail of the empty bookshelf (all the books on the floor), to the two dumped bag of goldfish, to the next room and the floor covered in cheerios, to the pile of cars and trains, to the dirt that is being tracked in and out the back door. Life was supposed to be practically dull with "only" the three little boys home each day as the older kids were at school this year. hardly.




I asked Dallin what he was doing....his reply was "laying here in my helmet mom!" Well, duh. Silly me.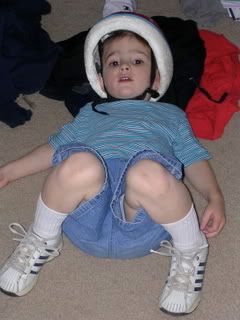 The crashing into the walls as they came down the hallway to find me was explained when I saw them. They were using their "pirate eyes". Very helpful.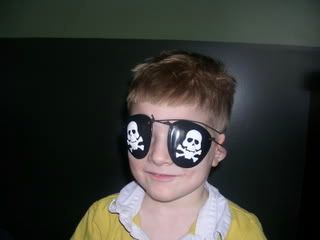 They were a little more practical on the costuming later.
(note that no pirate is complete without a cell phone tucked in his pocket)



Hey, at least they know who Johnny Appleseed is...even if all they remember is that he wore a pot on his head.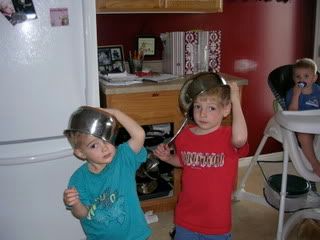 And just for Aaron-I love you!!! This is Lincoln's new obsession: