Getting closer! But thankfully not much bigger? She seems to be sitting a bit lower lately, which is nice because it doesn't round me out quite as much! Not to mention breathing is less of a challenge. ;)

The big ol' belly at 37: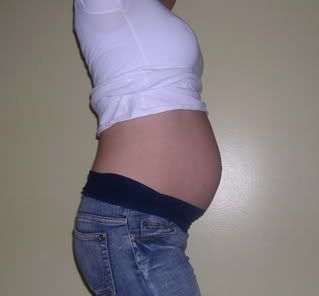 And this one cracks me up b/c if you look at my sides, you can see that she is totally sitting on the left!