To my best friend, my love, my favorite person.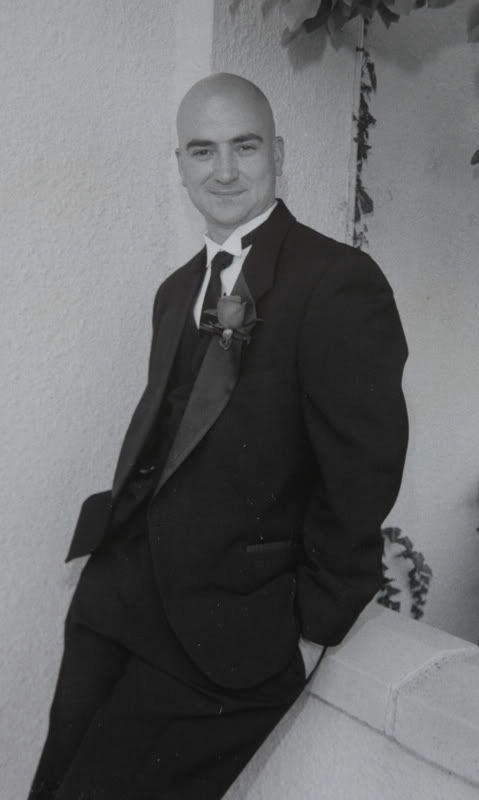 Aaron turns 29 again today for the 8th time. (that would be 36 for those not big on math)

What does one say about the person who means more to them than anything? I don't even know. Is that bad? I think it would be more appropriate to say that there are no words to express my thoughts on my wonderful husband, my gratitude for the endless sacrifices he makes for me and for the kids, the joy he brings me just by being there.

Maybe it is sufficient to say that my favorite thing to do is just to be with him. Whether it's working in the yard, the months (years?) we spent finishing the basement, having him watch movies in the room with me while I go through my randomly occurring need to paint, or our favorite default date night. So to my love, thanks for not complaining that the office has more fabric in it than anything else, for letting me have so many babies, for never oinking at me, for giving the best foot massages EVER, for supporting me in my crazy endeavors, for staying up late while I read-just because I'm still awake, for enjoying the fact that I eat twice as much as you do, for buying me unconventional gifts, for letting me paint our room yellow, for always pushing me a little bit further when I'm ready to quit, for laughing so hard at swordfish that it makes me giggle just thinking about it, for being fun, exciting, passionate about everything you do, and for dancing in a Mr Incredibles suit. Good times.

Here's to a Freschetta and Redbox.

As the family calendar, I was reminding the kids that today was Aaron's birthday as they got ready for the day. Since we've been trying really hard to get them to be more responsible as far as keeping their rooms clean, this was then followed by me asking, "What do you think dad would appreciate the most for his bday?"

In the generic kid voice extolling the feelings of "I know the answer but don't want to do it" I hear a chorus of:

"A clean house"

"And what else?"

3 of the 5 answered "Obedient children" in the same enthusiastic droll. Lincoln's mouth was full so he didn't answer, but the most intriguing was Jacob's answer that could be heard above the other three mumbling "obedient children."

Jacob's thought?

"A Gun!! I'll get dad a gun! "

Ok then son.

Sorry babe, the Cx4 Storm just wasn't in the budget this year. Maybe for Valentines Day.

I Love you!! Happy Birthday!