Catching up!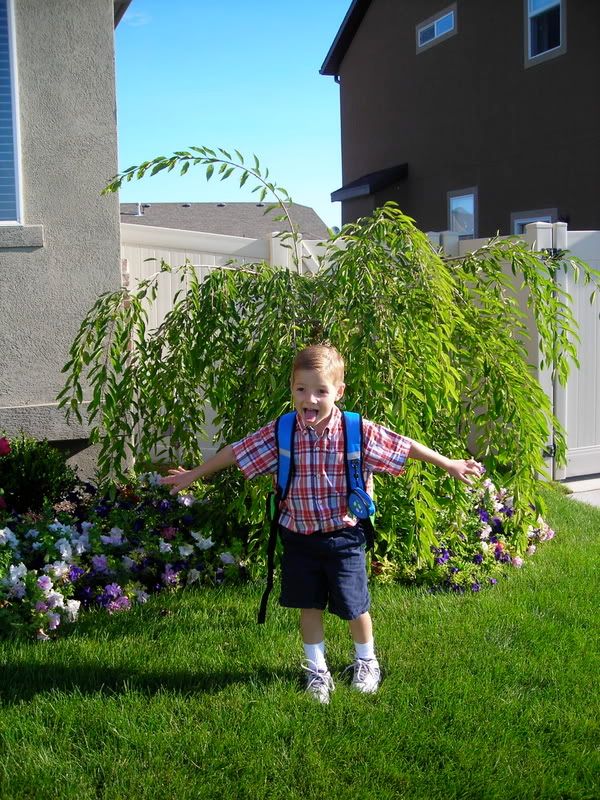 Jacob started Kindergarten last week and is loving every second! Like all the other kids in the neighborhood with older siblings, he had a horrible time that first week of school when Malia got to leave everyday and he didn't get to go to school yet. He was so very happy when his first day finally rolled around!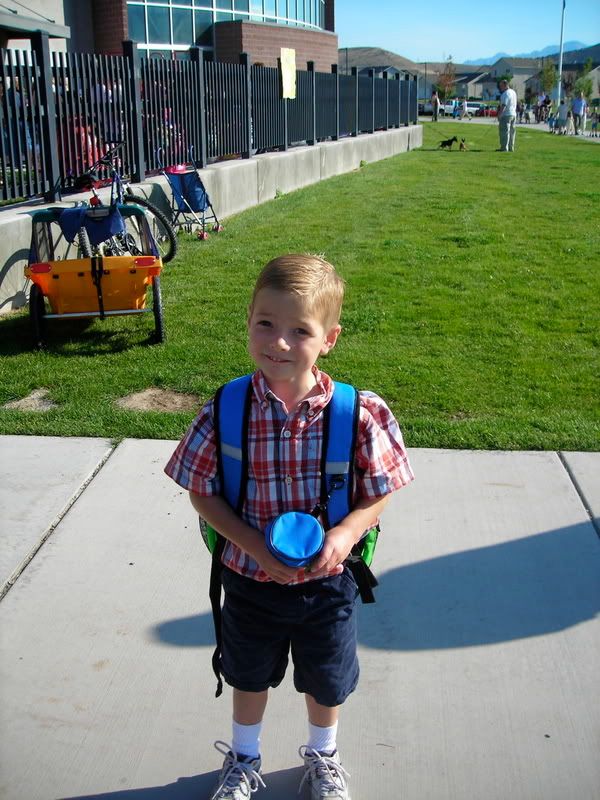 He is in the beloved Mrs. Webber's class (HOORAY!!!!! Best teacher ever! Honestly, I'm not sucking up here, I truly do adore this woman!), and we are really looking forward to spending this entire year with her. Those of you who will have Kindergarteners next year-see if you can get on her waiting list NOW. No, I'm not kidding. Yes, she is worth it!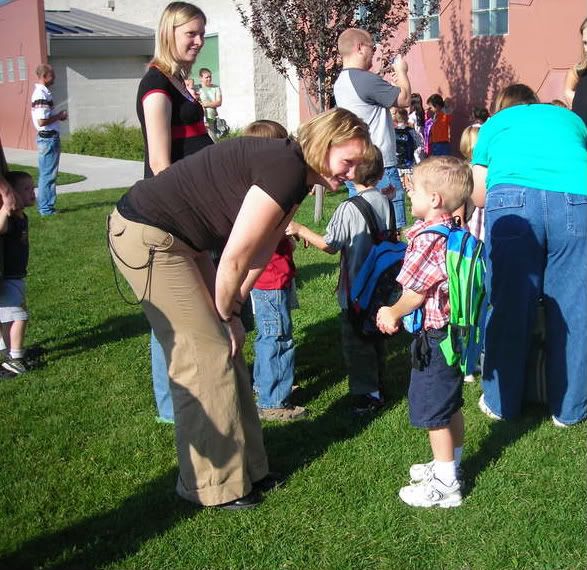 Jacob wasted no time jumping right into things. Hopefully he will be this enthusiastic all year long!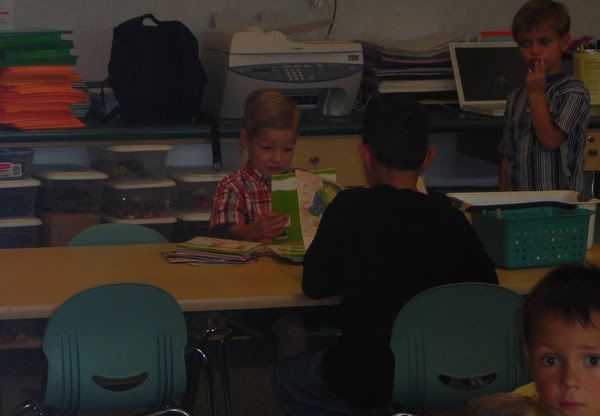 We have made it through a full week now and he is still thrilled to leave every morning. There have been two days now where Jacob has walked (mostly) on his own-apparently he's too big for me to walk him to school each morning. I did make it to the end of the block with him today before he took off with the rest of the neighborhood kids. He sill lets me pick him up each afternoon though, and runs screaming "MOM!!!" as he comes barrelling towards me out the classroom door. The kid knows how to make a mom feel loved.